Craig Blythman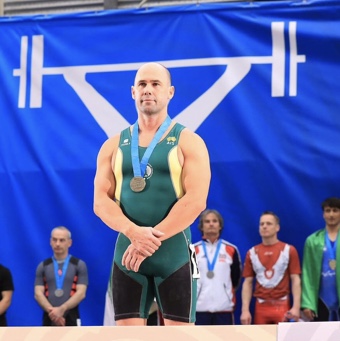 Cert III and IV in Personal Training
Level 1 Strength and Conditioning
Level 1 Olympic Weightlifting
My name is Craig Blythman and I am CEO and head trainer of Impact Personal Training.
I have always been very heavily into sports and was a swimmer until age 14. I then crossed over into weightlifting and won a scholarship to the AIS when I was 15 years old. My career highlights include: National Champion in Weightlifting five times, Commonwealth record for the Snatch in the 70kg body weight division, lifting 133kg and most importantly winning a Commonwealth Bronze medal at the 2002 Manchester Games.
My competition career has finished but my passion for health and fitness is as strong as it has ever been. I have been a personal trainer for the last 25 years and in that time seen many 'fads' come and go. It frustrates me people work unnecessarily hard and for poor results when I know having a healthy and fit body is easy and doesn't take a lot of time. All you need to do is follow a system that works and be consistent. I am on a mission to teach and educate others on achieving the results they want with the best and easiest exercises delivered in a system proven to work. I look forward to meeting you and having me or one of my members of the Impact team guide you to having the health, fitness and the body you want.
Testimonials
"I am privileged to be one of Craig's original clients and have been training with him for over 13 years. Despite frustrating him at times with my lack of consistency he has always been extremely encouraging and supportive. Craig has incredible expert knowledge, experience, and passion. He has given me the confidence and belief to push myself further than I thought I was capable of. I love my training sessions and the fun and friendly atmosphere in the studio. I am proud to recommend him and his professional team at Impact Personal Training"
"Craig Blythman has been my PersonalTrainer for 7 years and he has inspired and helped me to transform my health and fitness. With him as a mentor I have lost 35 kg, lifted heavy weights and made strength gains I never thought possible – I even love jumping. Being fit and strong are now life-long priorities, and training with Craig is a fun part of daily life. This is the best decision I have made – I know that his approach is consistent with the scientific evidence and gets results. The key is supervised and individualised exercise and being persistent"
"Craig and his team are truely professionally in their approach and delivery of their personal training. My wife and I have been training with Craig for over 6 years now and he continues to motivate us as we look forward to each session"