Tina Di Carluccio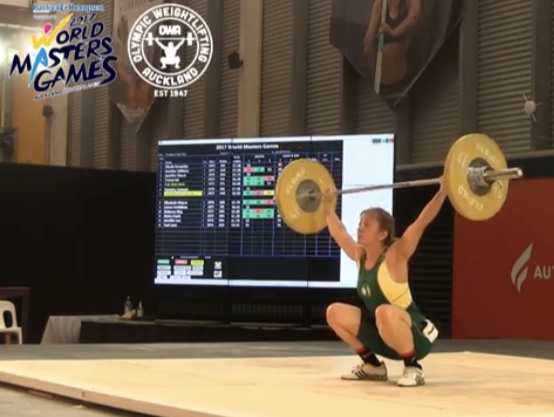 Cert III and IV in Personal Training
Level 1 Olympic Weightlifting
Level 1 Strength & Conditioning
After having 3 children under 5 years of age, I discovered that I no longer recognised the women staring back at me in the mirror. How did I gain 17 kilos in a little over 5 years? The biggest shock was when I hung out my underwear that looked like my mothers. Beautiful lady – but unflattering knickers! So when my youngest had weaned off breast milk, I began my mission.
Slowly but surely, like the 'tortoise and the hare', I was going to win the battle of the bulge. One day at the hairdressers, I met a strong fit lady. I asked her what she did to look so great. She told me that after trying many other trainers, she finally found a personal trainer that knew what he was talking about. Exercise that is scientifically tested. All I needed was 30 minutes every second day & sensible eating to get results. That man of course is Craig Blythman. Here I am now 10 years later, 17 kilos lighter and sharing my success story with you. Now at 43 years of age, I'm prouder & more confident today than when I was 16 years old.
Now it's my turn to give back. I get up early in the morning because I work with great people who not only make me laugh, but are enthusiastic about life. I meet clients who want similar things to what I wanted. To see clients become stronger and healthier gives me enormous pleasure. I'm helping people make a difference.
Tina can be contacted on 0432 572 122
Testimonials
I walked through the door of the impact studio some 10 months ago, wanting more from my 40 something body, I was feeling sluggish, tired and quite unmotivated and needed a change.

As a busy father of two children, a self employed small business owner of a building company, I find myself like many short on time. Craig the head trainer/owner of Impact has ingeniously come up with a quick and efficient 30 minute training programme that offered a short sharp, ultra effective training program.

From the onset I was paired with Tina, a super fit, incredible motivator, who talked to me about my goals and aspirations and what I wanted to achieve from my training. Tina showed me the correct technique for core stability, correct lifting and training techniques and guided me through my training programme conscious of any niggles or injuries a builder of my vintage has.

I've totally relished the 30 minute sessions, wanting more I've upped my training sessions seeing the other trainers who all bring to the studio something a little different. Sessions with Sam with her amazing fat burning kickboxing coaching and her wonderful skills as a masseur has eased any soreness I might acquire from training hard, I round it of with Mark who I think loves to always raise the bar and pushes me to lift and go that little bit bigger and better with each exercise.

I can't recommend the training system at Impact highly enough, it's a friendly, non-pretentious, back to basics type training, it's a super caring environment with trainers that practice what they preach, I believe the cost of each individual session is a small investment of one's health and wellbeing. In return I've turned myself around, feeling ultra fit, more energetic and being in the best shape I have as an individual in my whole life, and my builder's back is stronger than it has ever been thanks to the guys and girls from Impact.

To the team at Impact I can't thankyou enough.
Book Tina now
If you would like to book a session with Tina, fill out your details and we'll contact you within 24 hours to arrange a time that suits you.