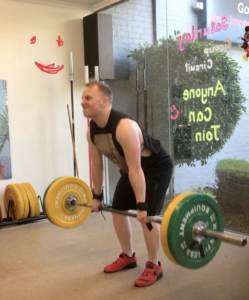 Hi, my name is Aaron Spence.
I'm passionate about helping people achieve their fitness goals and feeling good about themselves. Exercise will be fun, we will have a laugh, but you will sweat.
I look forward to meeting you at our first session and helping you become a stronger, fitter, healthier you.
Aaron can be contacted on 0400 596 174
If you are looking for a supportive, encouraging, friendly and hard-working personal trainer, then Aaron Spence is your guy.

Book Aaron now
If you would like to book a session with Aaron, fill out your details and we'll contact you within 24 hours to arrange a time that suits you.